The bitcoin price has been on a steep downward trend over the last six-months with bitcoin on Jan 3 dropping under the psychological $7,000 mark to trade as low as $6,900 per bitcoin on the Luxembourg-based Bitstamp exchange.
While most of the world relieves the nightmares of an escalating altercation between the United States and Iran, activities have increased in the bitcoin market. The price of Bitcoin briefly hit the $8,400 level as Iran fired over a dozen ballistic missiles at US and coalition military bases in Iraq.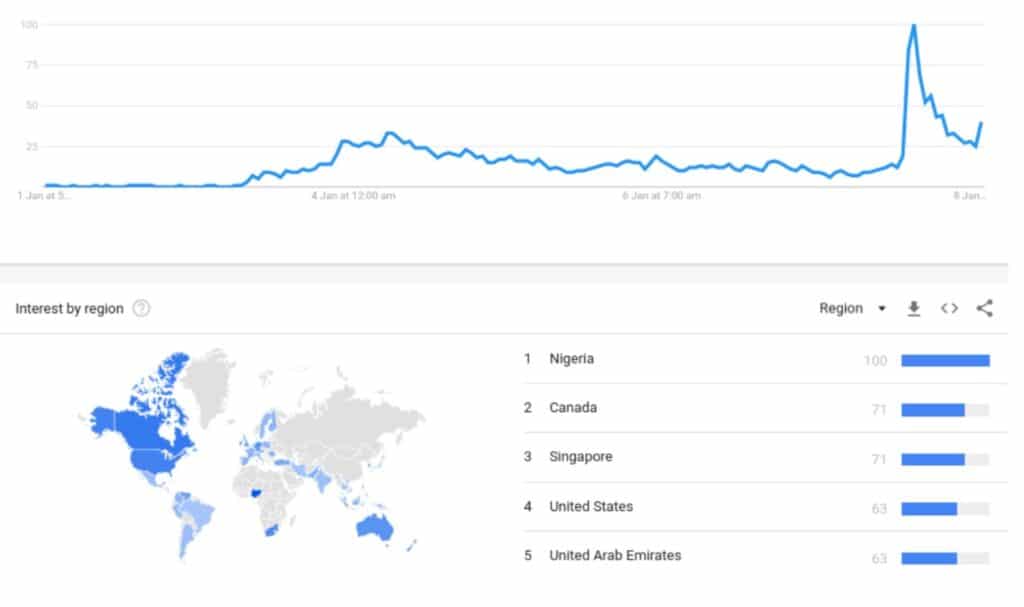 It is the first time since November 2019 the price is pushing above a 200-day average. On Wednesday morning, the price was at $8,310 on the Crypto watch  whereas in Iran investors bought 1 Bitcoin at $24,000. In Nigeria, the price is selling at N2.82 million on the Luno exchange as of the time filing this report.
Also Read: US Set To Enlist Military Allies In Gulf, Yemen Waters
"We're at a critical stage in bitcoin's price trajectory," George McDonaugh, co-founder and managing director at KR1, a cryptocurrency and blockchain venture capital investment firm said following the new year downturn but predicted the bitcoin price will likely soon rebound to around $7,500 before climbing through to the middle of the year.