The Central Bank of Nigeria, CBN announces that old the N200, N500 and N1,000 notes remain legal tender in the country along with the re-designed notes till December 31, 2023.
The apex bank says this is "in compliance with the established tradition of obedience to court orders and
sustenance of the Rule of Law Principle" by administration of
President Muhammadu Buhari.
The CBN has also confirmed the earlier information by Anambra State Governor, Chukwuma Soludo that Deposit Money Banks have been directed to comply with the March 3 Supreme Court judgement at the Bankers' Committee meeting held on Sunday, March 12.
This announcement from the CBN comes hours after the Presidency said President Buhari at no time instructed the Attorney-General of the Federation and CBN Governor to disobey any court orders involving government and other parties.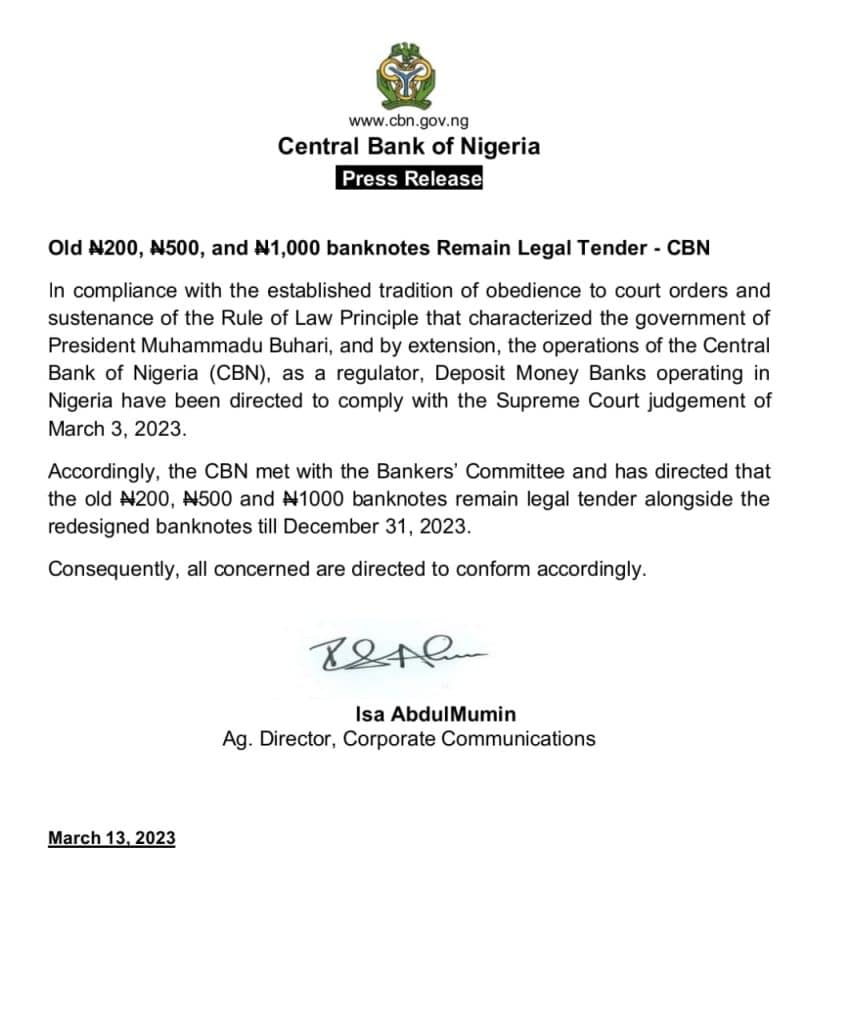 The Presidency also said that President Buhari can not be blamed for the current controversy over cash scarcity as CBN has no reason not to comply with court orders on the excuse of waiting for directives from him.
(Editor: Terverr Tyav)