The Chief Imam of the National Mosque Abuja, Sheikh Ibrahim Maqari has appealed to Muslims in Nigeria to take advantage of the celebration of Eid-el-Kabir to support efforts towards addressing insecurity in the country.
Sheikh Maqari made the appeal at the Eid Prayer Ground in Abuja, the nation's capital that witnessed large turn-out of Muslim faithful who prayed for an end to kidnapping, banditry and terrorism in the country.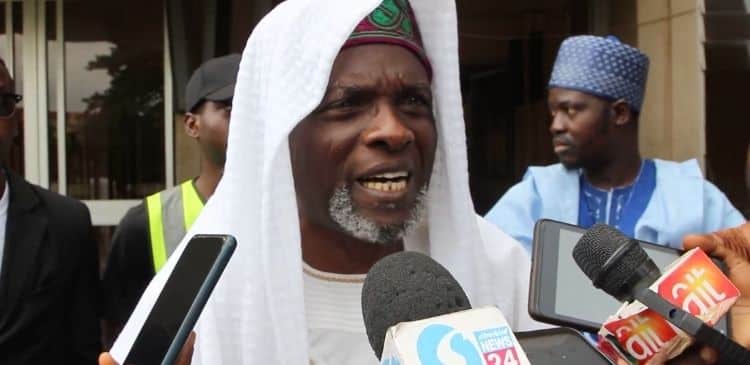 Meanwhile, as Muslim faithful in Ekiti State, South-West Nigeria join the rest of the world to mark this year's Eid-el Kabir, they have been advised to imbibe the teachings of Islam, and to shun tribalism, violence and ethnicity.
Chief Imam of the South-West, Bello Kewulere who led the prayers in Ado-Ekiti admonished the faithful to continuously pray for Nigeria to overcome her current challenges.
Kewulere also called on leaders to ensure that policies are put in place to bring peace and harmony in the country .
In Ilorin, the Kwara State capital in North-Central Nigeria, thousands of Muslims prayed at the Ilorin Central Eid Prayer Ground to mark this year's Eid-El-Kabir festival.
The Chief Imam of Ilorin, Sheikh Mohammed Soliu enjoined Muslims to imbibe the lessons and significance of the festival by sacrificing for the development of the society.
Kwara State Governor, AbdulRahman AbdulRazaq and former Senate President, Dr. Bukola Saraki, who are political arch-rivals were seen exchanging pleasantries at the Eid Prayer Ground.
And as Muslim faithful celebrate Eid-el Kabir, Chief Imam of the University of Ibadan Central Mosque, in South-West Nigeria, Professor Abdur-Rah man Oloyede advised Nigerians not to relent in their prayers ahead of the 2023 general elections.
Speaking to journalists shortly after he led the congregational prayers, Professor Oloyede said Nigeria's present challenges can largely be solved through God's intervention.
Nigerians have also been urged to use their permanent voter's cards to create the change they desire in the country in next year's general elections. This was the message by Sheikh Khaled Aliyu to worshipers at the Fiber Mosque in Jos, the Plateau State capital in North-Central Nigeria.
While bemoaning the rise in insecurity in the country, Sheikh Khaled called on Nigerians to actively participate in the 2023 election to make meaningful changes.
In Zamfara State, North-West Nigeria, the Chief Imam of Tudun Wada Eid Ground, Dan-Alhaji Sambo who led the two-rakat prayer urged Muslims to pray for peace, security and unity of the State and the country at large.
(Editor: Terverr Tyav)