Katsina Area Command of the Nigeria Customs Service says, it has within 3 weeks of its anti-smuggling operations, from May 5 to date, intercepted and seized items worth N101 million Duty Paid Value.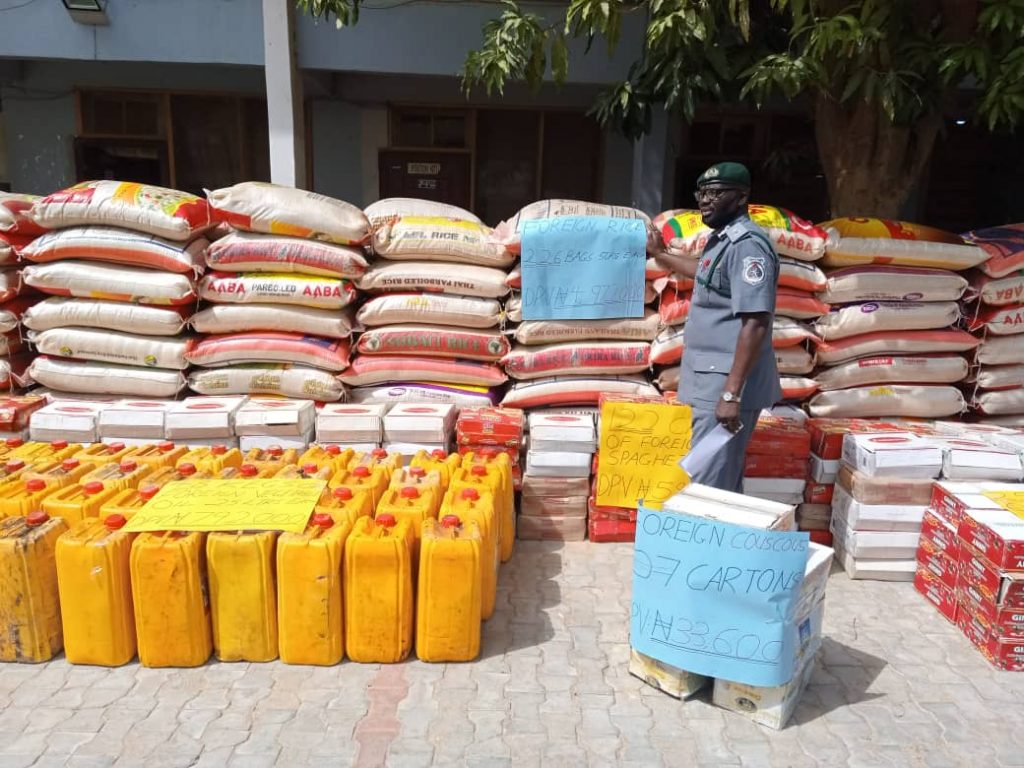 Acting Comptroller of the Command, Deputy Comptroller Dalha Wada, said this while briefing newsmen in Katsina State capital.
He said the Command has also cracked new ways which the smugglers of vehicles have deviced, by using official government number plates or that of student unions.
The items seized over the period include 14 vehicles worth a total paid value of N95 million while food and animal feed amounted to a total of N9.4 million duty paid value.
Displaying the items before newsmen, Wada said, among the cars were Totoya Land Cruiser Prado Jeep of 2020 model, worth N40 million smuggled using the number plate of the National Association of Nigerian Students, NANS, as well as a Toyota Hilux 2020 model, worth N29.7 million, using the official number plate of the Katsina State Government.
While warning smugglers to turn a new leaf, and seek legitimate means of doing business, the Acting Comptroller said the Command will continue to frustrate their efforts, until sanity is restored.
He also added that several welfare packages are ongoing for the officers and men, in the forefront of the fight against anti-smuggling at the borders, which include, housing scheme, aimed at making them put in their best.
The other items seized include 232 bags of 50 kilograms and 25 kilograms of foreign rice, 8,775 litres of Premium Motor Spirit in kegs, 122 cartons of foreign spaghetti, 31 cartons of condensed milk and 48 jerry cans of 25 litres of vegetable oil.
Others are 40 bags of Tiger nuts, 33 bags of animal feeds, 25 cartons of foreign tomato paste, 7 cartons of foreign couscous, as well as different car brands, smuggled illegally into the country.
(Editor: Terverr Tyav)