The Katsina Area Command of the Nigeria Customs Service says it has seized 32 items worth about N82.5 million in duty paid value, within the last 4 weeks.
Acting Customs Area Comptroller, Dalha Wada, said this while briefing newsmen in Katsina, North-West Nigeria.
He said they have also burst a new means by which foreign rice is been smuggled into the country, via reconstructed tricycles.
The items seized include food and non-food items among which are 16 vehicles, with a total duty paid value of N71 million, and 16 food items, totaling about N11.5 million duty paid value.
Some of the food items are 217 bags of rice, weighing 50 kilogrammes each, as well as 15 bags of rice weighing 25 kilogrammes each.
Others are 42 bags of tiger nuts, 25-litre 233 Jerry cans of petrol, 25-litre 36 Jerry cans of diesel, 100 bags of foreign fertilizer, 155 cartons of foreign macaroni, 109 cartons of foreign spaghetti, among other seized items.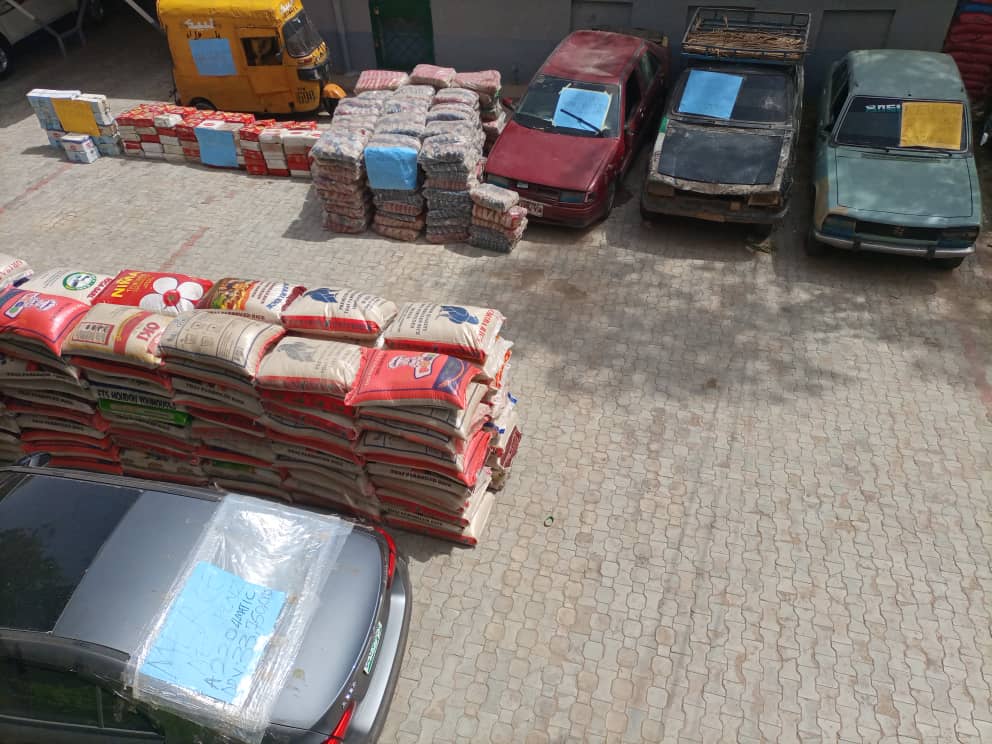 Wada said the feat is to reassure Nigerians of his Command's zero tolerance to smuggling activities.
He warned that the Command will continue to burst new methods, devised by the smugglers, and frustrate their efforts, until they seek legitimate means of either bringing in goods, or doing genuine business.
Wada added that so far, 2 persons have been arrested for trying to evade arrest, and that, none of his officers or men lost their lives while discharging their functions, even in the hostile environment.
(Editor: Terverr Tyav)