OPM runs 29 free schools, two free hospitals, 19 free estates, a skill acquisition centre and has given foreign and local educational scholarship to thousands of indigent persons.
Popular Port Harcourt pastor, philanthropist and founder of Omega Power Ministries (OPM), Apostle ChibuzorChinyere has touched every areas of human endeavours in is humanitarian works.
He has offered international scholarships to not fewer than 7,000 underprivileged Nigerians, built two free specialist hospitals, built 29 free schools, built 18 free estates, built free skills acquisition centre and many more.
The widows in Nigerians are not Left out from the robust life-changing visions of Apostle Chinyere. He has built houses for widows and has placed them on a monthly allowances.
Some homeless widows have benefitted from Apostle Chinyere's humanitarian gestures as he has built various bungalows for widows. Some widows were given estates to enable them rent it to make money for themselves.
Apostle Chinyere built and handed over the properties to them for life, not for temporary purposes. So many widows are now proud landlords.
Apostle Chinyere did not stop from donating buildings to them, he also placed many widows on monthly allowances to enable them cater for their families.
It is also pertinent to state that Apostle Chinyere distributes Rice and other food items to widows from time to time.
APOSTLE CHINYERE RUNS 29 FREE SCHOOLS AND A FREE AUTISM AND DOWN SYNDROME SCHOOL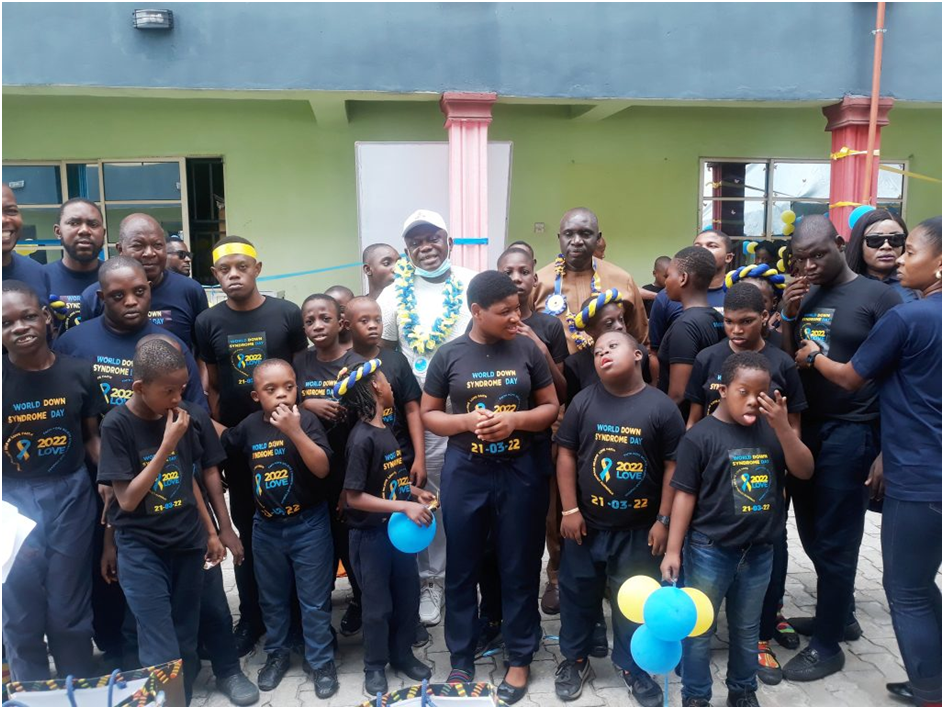 According to the World Health Organization, one in 160 children live with Autism Spectrum Disorders (ASD) worldwide.
Every year, thousands of children are born with autism in Nigeria. These children with autism are not diagnosed and managed on time; hence their family and society see them as burden.
Due to the inability of the parents and most health workers to detect children with autism early, they (children) suffer great health loss; some are even denied their right to basic needs of man.
Some are isolated by their families due to the shame of having a child with intellectual/cognitive disability, while some suffer from the menace of cultural beliefs, superstitions and myths as they are being called witches, imbeciles, fools as well as neglect and stigmatisation among others.
These are some of the reasons the OPM Foundation decided to set up and run a free school for special needs in Nigeria. The OPM free school for children born with Autism and Down syndrome has broken record as the only autistic and down syndrome free school in the world.
According to a report from a research which was carried out in various autistic schools in Nigeria, Canada, United Kingdom and United States of America, it was confirmed that OPM free school for Autism and Down syndrome children is the only free autistic and Down syndrome school in the world.
For instance, some of the Autistic schools in Abuja such as C.A.D.E.T Academy charge N150,000 school fees per month which translates to 450,000 per term and 1,350,000 per session. Hope House School in Abuja charges 350,000 per term, Joyuousjoy International Private School in Abuja charges N180,000 per term while Nafuowl Academy,Lugbein Abuja charges N150,000 per term.
In a research carried out in Lagos, Marigold Specialist School, Patrick Speech Academy, Ava Academy School and Reapville schools all charge between N350,000 to N400,000 per term.
In Canada, various autism and down syndrome schools such as Whytecliff Agile Learning Centre, Langley British Columbia charges from 8,900 Dollars to 19,500 dollars per term. Applewood Academy for Progressive Learning Belleville, Ontario charges 28,944 dollars and 83,937 dollars per year. Others are Robert land Academy well land port, Ontario charges 61,200 dollars and 65,200 dollars respectively per year.
In the United Kingdom, Abingdon House School and college North-West London charges 8,500 pounds per term. Ambitious College North London charges 67,043 pounds per year while Beyond Autism park House School South West London, TCES Create Learning East London, The Holmewood school North London and Cavendish School South East London charge between 89,000 pounds to 150,000 pounds respectively per year.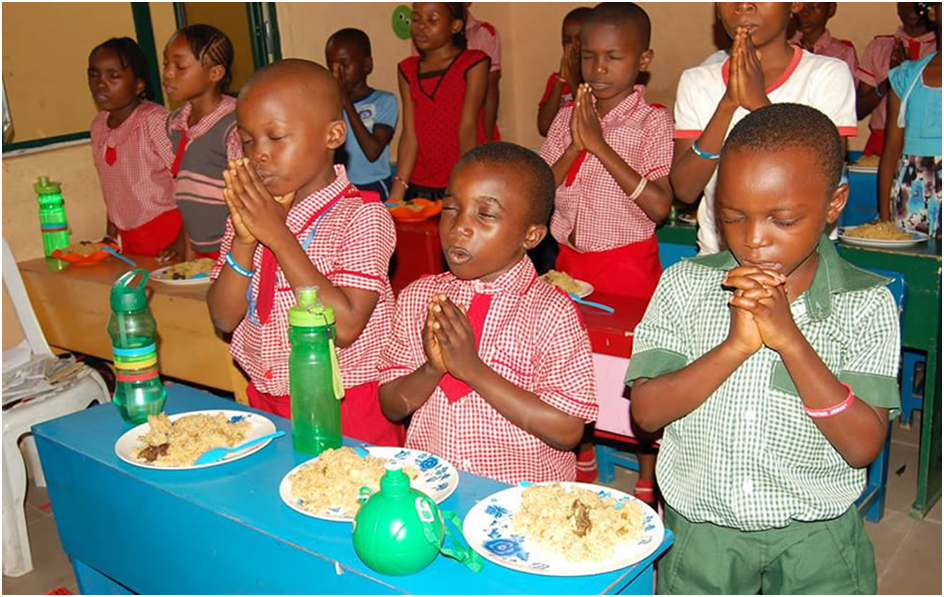 In the United States of America, The Glenholme School Washington, Autism School Connecticut, Autism School in Colorado Denver, Autism School in California La Palma, Autism Schools in Arkansas, Conway and Autism School in Arizona Phoenix all charge between 50,000 dollars to 250,000 dollars per year.
This great feat by OPM has been made possible through the visionary, focused and articulated General Overseer of Omega Power Ministries (OPM), ApostleDr.ChibuzorChinyere , whose unrelenting efforts have given a true meaning to the lives of less privileged Autistic and Down syndrome children in Nigeria.
It is worthy of note that OPM also runs 28 other free schools across the world. All fees and levies in the schools are offered free of charge. Pupils are also given free uniforms, books and fed everyday.
APOSTLE CHINYERE'S OPM FREE SPECIALIST HOSPITAL DELIVERED 570 BABIES VIA CS AND 6030 VIA NORMAL DELIVERIES FREE OF CHARGE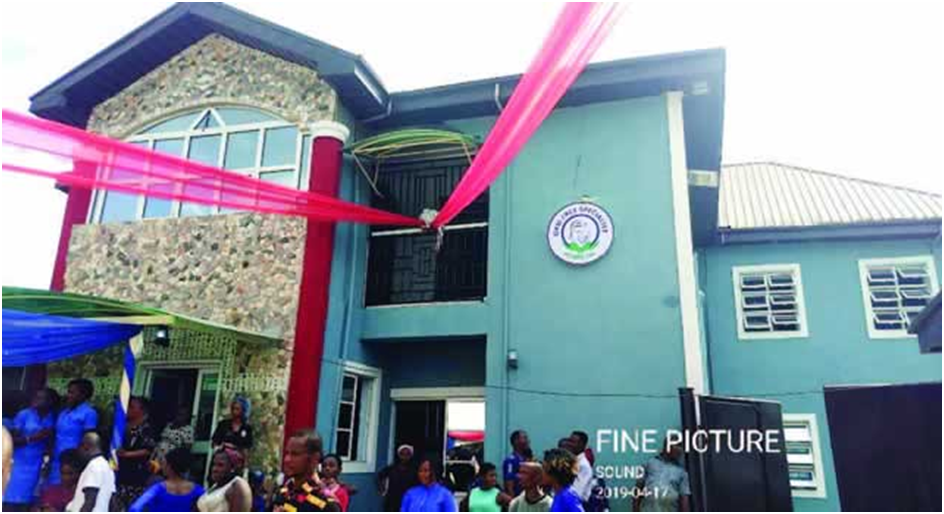 In an effort to help reduce the high rate of maternal mortality in Nigeria, the OPM-free specialist hospital as birthed and has recorded an amazing record in the healthcare sector.
The hospitals cover medical expenses for pregnant mothers and children for free from registration, antenatal, drugs, scans and all relevant medical check-up, including deliveries via the Caesarean means.
According to Apostle Chinyere, "More than half a BILLION NaIra has been spent to save lives of pregnant mothers and children at OPM free specialist hospital using tithes."
As at November, 2023, the OPM Free Hospitals have delivered with complications through caesarean session (CS)a total of 570 deliveries and counting at its Port Harcourt and Abia State branches free of Charge.
In other hospitals,caesarean session cost 350,000 and above.
The hospitals have also recorded a total number of 6,030 deliveries and counting.
Remember all deliveries are free of charge. Normal deliveries in hospitals cost from N80,000 and above.
APOSTLE CHIBUZOR CHINYERE: TRAINING THOUSANDS OF NIGERIANS TO ACQUIRE DIFFERENT VOCATIONAL SKILLS FREE OF CHARGE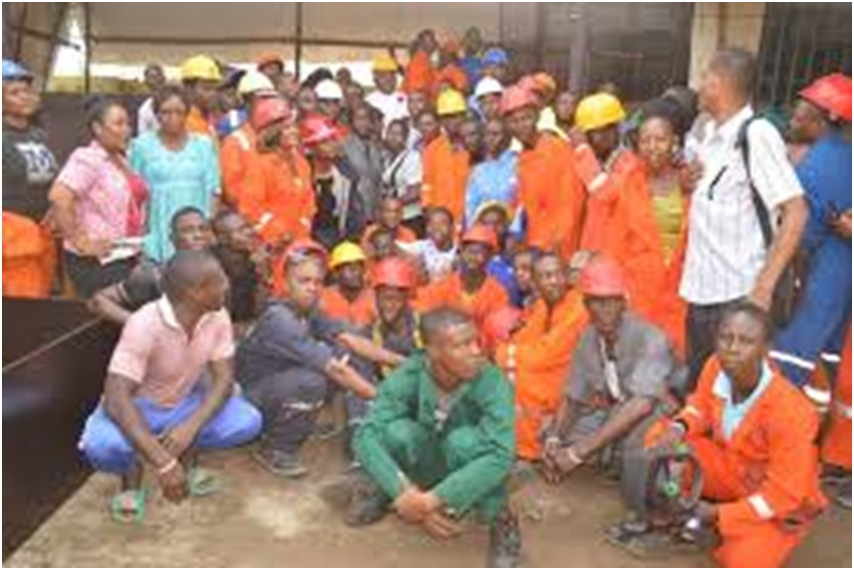 For the past 15 years, the church has been at the forefront of training Nigerians on different vocational skills free of charge.
The General Overseer of Omega Power Ministries Worldwide (OPM), Apostle ChibuzorChinyere, a man with a robust vision has over the years lifted so many out of poverty and has given many less privileged Nigerians a sense of belonging.
The OPM Free Skills Acquisition Centre started in a rented apartment at Trans Amadi in Port Harcourt but due to the influx of many Nigerians who are jostling to take advantage of the free skills offered by the church, it became obvious that the place could not contain them. This became a concern to Apostle Chinyere as he built the largest free multi-skills acquisition centre in Nigeria to accommodate the teeming population of Nigerians who are coming to learn free vocational skills. The church has spent huge resources to equip the centre through the purchase of materials, machines and equipment.
To this end, OPM free skills acquisition centre has trained not fewer than 40,000 Nigerians on the following skills free of charge:
Free pipeline welding training
Free Argon welding training
Free oil well drilling training
Free scaffolding training
Free oil rigging operation training
Free instrumentation and control training
Free generator repair training
Free tailoring training
Free furniture training
Free marine engineering training
Free paint production training
Free pipe fitting training
Free computer engineering training
Free driving school
These trainings are offered free of charge and funded from tithes and Offerings in the church.
Research has shown that some of these skills offered in OPM skills acquisition centre for free,cost more than ONE MILLION NAIRA when you receive such training at other training facilities for 6 months.
Apostle Chibuzor of OPM is no doubt a blessing to his generation through his works at the OPM Foundation.