The State Executive of the Labour Party in Katsina State, North-West Nigeria says it has collapsed its structures and endorsed the Peoples Democratic Party, PDP, Governorship candidate, Senator Yakubu Lado ahead of the March 18 polls.
Acting State Chairman of the party, Mannir Salisu who said this while addressing journalists in Katsina added that, they are supporting the PDP with over 70,000 members and all its support groups across the 34 Local Government Areas.
The decision to adopt the PDP Governorship candidate according to Salisu is as a result of the defection of its Governorship candidate and State Chairman, Ibrahim Musawa to the ruling All Progressives Congress, APC.
He said to fill the vaccum created by their Governorship candidate, the entire executives of the party down to the ward level decided to endorse Lado who they say, the state needs at this point in time.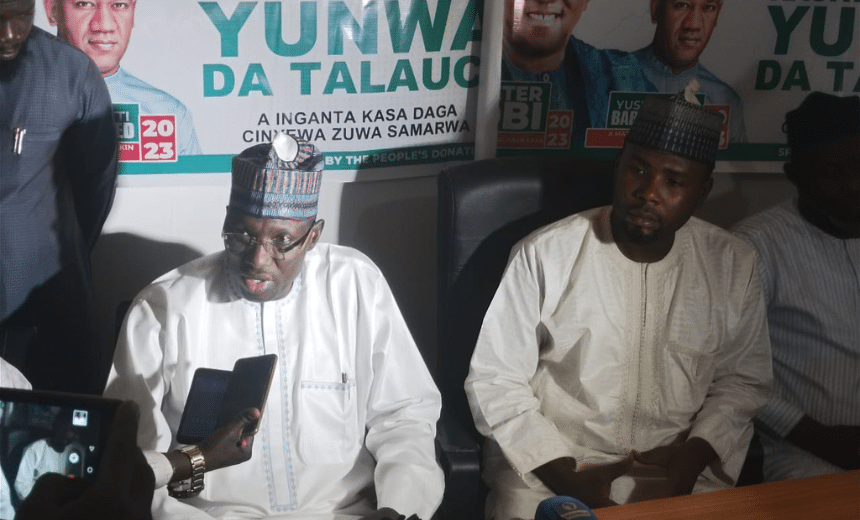 The Acting Party Chairman further explained that, the candidature of Lado will bring back the lost glory of the State especially, tackling of insecurity, hunger and collapse of education.
Responding, the PDP Governorship candidate, Senator Yakubu Lado promised not to let the people down if elected Governor assuring that he will carry everyone along.
He said with the endorsement by the Labour Party, the ruling APC will be put to where it belong which is opposition.
(Editor: Terverr Tyav)