Katsina State Governor Aminu Masari, in collaboration with the Adolescent Girls Initiative for Learning and Empowerment, AGILE, has flagged off the disbursement of over 4.9 billion Naira large grant and conditional cash transfer to about 188 secondary schools across the 34 local government areas of the state.
Masari who said each of the schools will receive a 26.1 million grant to support vulnerable students in the state, also said that it is aimed at making ways for the communities to own and control schools in the nearest future.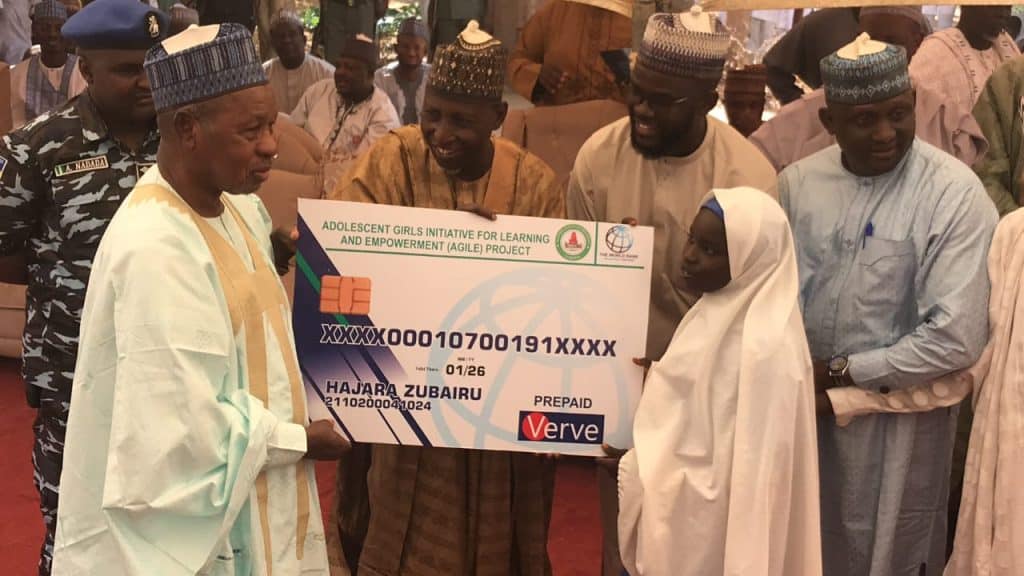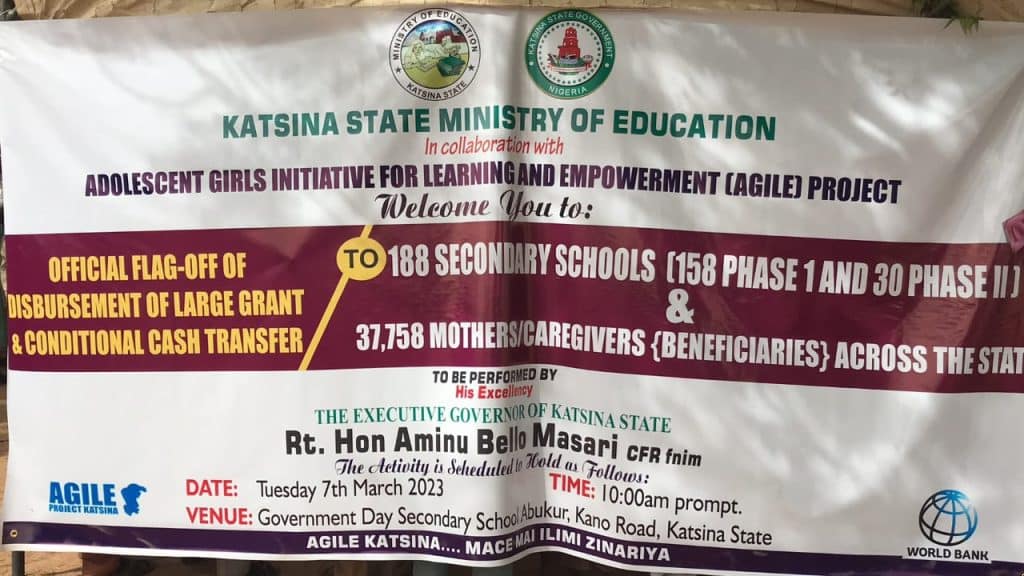 Flagging off the disbursement, Masari noted that the project done by AGILE is designed to bridge the gap between the completion of primary school education and the transition to secondary education, especially for adolescent girls.
The governor added that, through the AGILE project, the state government disbursed the School Improvement Grant, SIG, to all the 578 secondary schools in the state, with different amounts, according to their size, and other criteria which included enrollment of students.
He explained that with the disbursement of the SIG grant, many toilets and classrooms were renovated, and water points were rehabilitated and constructed, to ensure students have access to clean water among other things and to make communities take ownership of the schools.
The State Project Coordinator of AGILE, Dr Mustapha Shehu, said the intervention of the project has seen the construction of about 150 new secondary schools and recruited and trained no fewer than 2,000 teachers within two years.
According to Shehu, over 37,758 vulnerable households will be benefiting from the Conditional Cash Transfer Project, identified across the state, through the Poverty and Micro Economic Quintile Mapping that was done under the project in 2021.
13-year-old JSS 2 student of Government Secondary School, Abukur in Rimi Local Government Area, one of the benefiting schools, Hajara Zubairu, on behalf of other beneficiaries, said the grant will assist them in getting necessary school items, and educational materials, to make them remain and complete their education, by transiting from junior to senior secondary school.
Editor: Ena Agbanoma