The LoftyInc Project Sparrow team is pleased to announce a significant finance disbursement check aimed at enlightening and supporting the Agritech startups ecosystem within the project.
The event took place at the Lofty Heights on October 27, 2023 with key stakeholders and partners in attendance. The startups set to benefit in this fresh cohort include GreenTech Africa, Muna Empire, Orisha Farms, BridgeMerchant, Mobovet, Sheleen Farms, and MiddleMash.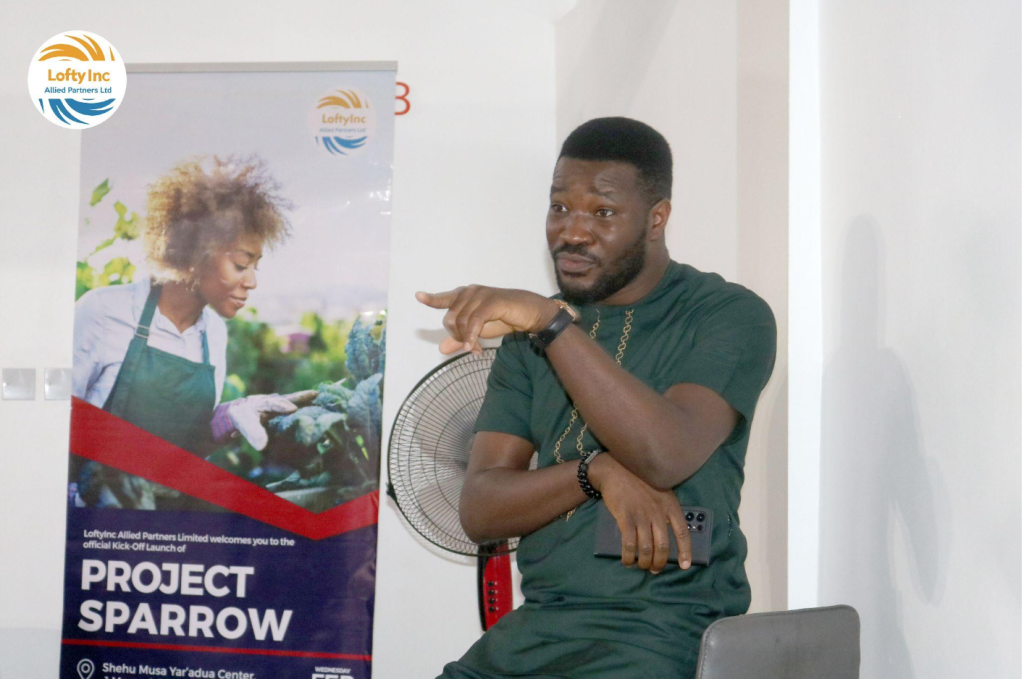 During the event, Kester Audu, the Executive Partner of LoftyInc Allied Partners Limited, addressed the startup founders and encouraged them to continue their collaboration with the Project Sparrow team. He praised their dedication and innovation, highlighting the vital role startups play in shaping the future of business and technology.
The Managing Director of SafeHaven Microfinance Bank, Kabir Shittu, delivered a comprehensive presentation on the various debt finance options available to the startups. He emphasized the importance of financial management and responsible debt financing in achieving sustainable growth and success. His insights provided the startups with valuable information to make informed financial decisions.
The finance disbursement is scheduled for the last quarter of 2023, providing the startups with an essential financial boost to help them achieve their business goals and impact the farmers they work closely with. The funding will assist these startups in scaling their operations, developing innovative products and services among others.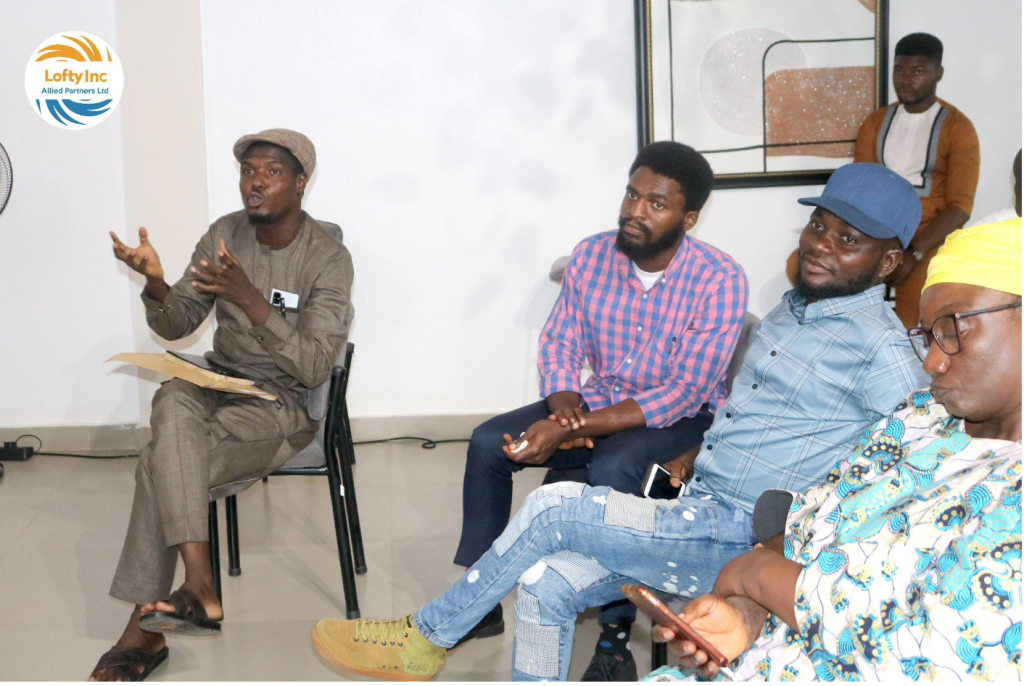 LoftyInc Project Sparrow is committed to supporting startups in their journey to success by providing them with not only financial assistance but also invaluable mentorship, access to a vast network of industry experts, and a collaborative ecosystem that fosters growth.
The startups present at the event expressed their gratitude for the opportunities provided by the LoftyInc Project Sparrow team and their partners. They are enthusiastic about the upcoming disbursement and look forward to using the funds to further their business objectives and impact the community positively.
LoftyInc Project Sparrow is a $1.5 million USAID-West Africa Trade Hub program aimed at revolutionizing the agricultural sector and impacting the livelihoods of smallholder farmers. The project provides a range of resources, including mentorship, funding, and access to industry networks, to help startups grow and succeed. Their mission is to support innovative ideas and transform them into thriving businesses that contribute to the growth of the local and global economy.