Bodies of 33 victims of Saturday's terrorist attack on Runji village in Zango Kataf Local Government Area of Kaduna State, North-West Nigeria have been buried.
Members of the community who witnessed the mass burial described the deadly attack as one too many being the third in less than two months with at least 40 houses also set ablaze. Some blame the government for not doing enough, despite the persistent attacks on Zango Kataf.
According to a survivor of the recent attack, Ezekiel Bitrus, the well-armed terrorists were more than 100 and attacked the village from different directions.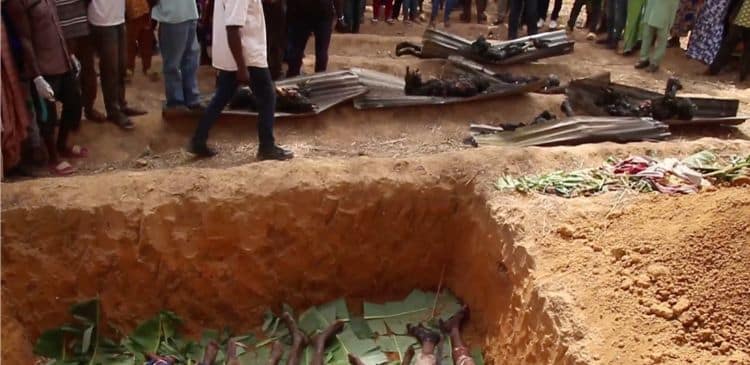 Friday Joshua is also another survivor of the attack, unfortunately for him, eight members of his family, including two of his children could not live to tell their story as it was all tears as the bodies of the victims were buried in a mass grave.
According to media reports, more than 80 persons have been killed in Southern Kaduna attacks in the last two months.
The residents say they are now afraid of another attack if the administration fails to perform its responsibility of protecting lives and property.
(Editor: Terverr Tyav)