Operatives of the National Drug Law Enforcement Agency, NDLEA, have intercepted a consignment of Methamphetamine concealed in powdered custard containers as part of a consolidated cargo going to London, United Kingdom at the SAHCO export shed of the Murtala Mohammed International Airport, MMIA, Ikeja Lagos, South-West Nigeria.
In a statement signed by NDLEA spokesperson, Femi Babafemi, the illicit drug consignment weighing 30.10 kilogrammes with a street value of N567 million was detected and seized by NDLEA operatives at the airport on Tuesday, May 16.
This was swiftly followed by a series of follow-up operations that led to the arrest of a freight agent, Nwobodo Chidiebere; a female suspect, Chioma Lucy Akuta and the suspected drug lord behind the shipment, Charles Chinedu Ezeh, who was arrested at Sotel Suites, Amuwo Odofin, Lagos on Thursday, May 18.
Ezeh claims he is a businessman and deals in articles in Onitsha, Anambra State, South-East Nigeria but investigations reveal he lived with his wife and children in London until December 10, 2022, when he fled to Nigeria after his involvement in a drug-related offence in the UK.
Though he claimed to have been living in hotels since his return to Nigeria last December, operatives were however able to locate his mansion at No. 1 Hawawu Abikan Street, Lekki, on Friday, May 19, where a search was conducted and his travel and property documents among others were recovered.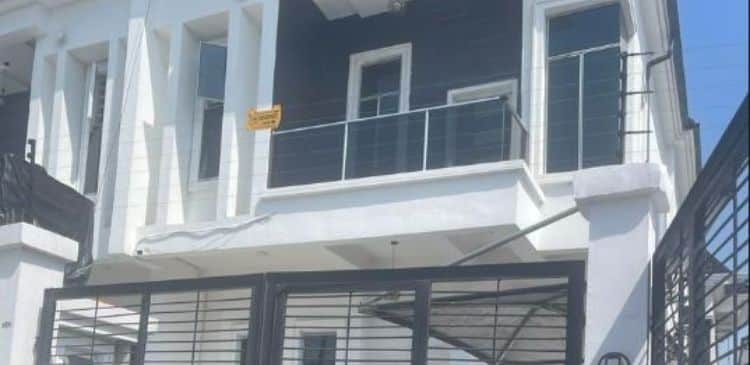 Meanwhile, NDLEA operatives in Adamawa State, North-East Nigeria on Monday, May 15 arrested a suspected notorious drug dealer, Prince Ikechukwu Uzoma, in Mubi LGA with 1 kilogramme of skunk. Uzoma had twice been arrested in the past, and convicted for the same offence. He was in 2017 sentenced to six months imprisonment and in 2019 he was again sentenced to two years in jail.
In the same vein, a suspected trans-border trafficker, Faisal Mohammed, was on Wednesday, May 17 also arrested in Mubi following the interception of a truck from Onitsha, Anambra State, where a total of 2,376 sachets of Tramadol comprising 23,760 pills were found concealed in three blue rubber Jerrycans which were hidden underneath the body part of the trailer. The suspect admitted the opioid was to be taken to Cameroon.
In Oyo State, South-West Nigeria, two suspects, namely Osas Susan, and Thomas Biodun, were arrested at Igbon, Gambari in Ogbomoso North LGA with 2.13 kilogrammes of Cannabis while Idris Muhammed, was nabbed with 4,500 pills of Tramadol when a commercial bus conveying him and other passengers was stopped and searched along Lagos-Ibadan Expressway.
Similarly, Bulus Mikah was arrested at Kafanchan, Kaduna State, North-West Nigeria with over 5 kilogrammes of opioids including Tramadol, Diazepam, Rohypnol and Exol-5, just as a total of 965 kilogrammes of Cannabis was seized from Shehu Muhammadu Dandare, at Maraban Jos, in Igabi Local Government Area of the state.
While 552 kilogrammes of Cannabis were recovered from a warehouse in a bush when operatives stormed and destroyed 1.5 hectares of Cannabis farm in Uhodoua forest, Esan South East LGA of Edo State, South-South Nigeria, 10 suspects were arrested with a total of 5.587 kilogrammes of Cannabis sativa, 144.4 grammes of Methamphetamine and 48, 260 capsules of Tramadol in different parts of Onitsha, Anambra State, South-East Nigeria on Friday, May 19.
In Kwara State, North-Central Nigeria, two suspects Mohammed Isa, and Mohammed Haman, were arrested on Friday, May 19 along Ilorin-Lagos Road in a commercial bus on their way to Maiduguri, Borno state with 6 kilogrammes of Cannabis, 50 grammes of Methamphetamine and 20 pieces of military camouflage caps and uniforms.
On the same day, operatives in Jigawa State, North-West Nigeria arrested one Ibrahim Abdullahi, with 120 kilogrammes of Cannabis at Sara town in Gwaram LGA.
Not less than 628 bottles of new psychoactive substance, Skuchies were seized when NDLEA operatives raided a drug joint at Idanre in Ondo State, South-West Nigeria where four suspects were arrested. They include: Olamide Olusola, Abiodun Tijjani, Fatope Temidayo, Agba Obi, and Olafisoye Festus.
In the same vein, a suspect, Kayode Hakeem, was arrested at Hawan Dawaki in Kano State, North-West Nigeria with 293 blocks of Cannabis weighing 211.6 kilogrammes.
(Editor: Terverr Tyav)