The Nigerian government has assured China of its reciprocal support at bilateral and multilateral levels.
The Minister of State for Foreign Affairs, Zubairu Dada, gave the assurance when he received the visiting Chinese Vice Minister of Foreign Affairs, in charge of African Affairs, Deng Li in Abuja.
Ambassador Zubairu Dada who said Nigeria and China have had an excellent relationship for many decades maintained that relations between the two countries had continued to grow from strength to strength, due to the total commitment of the leaders of both countries.
While congratulating China for a peaceful transition, Dada said he looked forward to more dynamic relationships with the Peoples Republic of China.
He said that as Nigeria is going through the same process of transition from one civilian government to another, the country needs the support of China and, indeed, all other friendly nations, to ensure a seamless transition.
The Minister commended China for embarking on fifteen developmental projects across Nigeria, which he said have already been completed, while others are at various levels of completion.
He, however, expressed concern over difficulties faced by some Nigerians who want to reside in China, in the issuance of resident permits, and called for urgent steps to be taken to address the problem.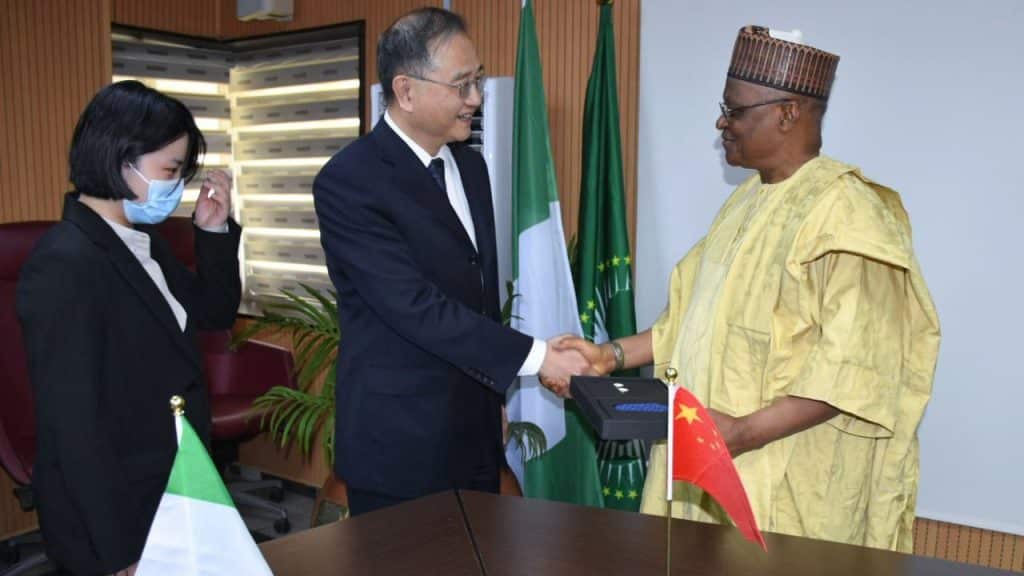 While applauding China's resolve to allow Nigerian students to return to China to continue their studies, the Minister also said the commencement of direct flights from Nigeria to China is also a welcomed development.
The Chinese Vice Minister of Foreign Affairs in charge of Africa, Deng Li congratulated Nigeria for the peaceful conduct of the Presidential and National Assembly elections.
He described Nigeria as an important strategic partner of China in Africa.
Deng Li said his country will continue to cherish Nigeria, especially for its recognition, and belief in one China Policy.
He urged Nigeria to always support China on the international front, especially against the United States' accusations of human rights violations, which he said is not true.
The senior diplomat appealed to the Federal Government of Nigeria to, as a matter of urgency, do everything possible to protect Chinese citizens and enterprises from attacks in Nigeria.
He said China will assist Nigeria in intelligence gathering to curb terrorism and other forms of criminality in the country, as he also pledges China's resolve to continue to embark on more developmental projects across Nigeria.
(Editor: Ifeanyi Mark)