The Nigeria Union of Petroleum and Natural Gas Workers, ( NUPENG ) and the Petroleum Tanker Drivers Branch, ( PTD) have denied media reports of threats to embark on a nationwide strike over purported leadership tussle in the Union.
According to a statement issued by the General Secretary of NUPENG, Olawale Afolabi, he says
"there is no plan whatsoever by the Petroleum Tanker Drivers to embark on any protest since there is no division in the Union as some desperate individuals and their Sponsors want to project.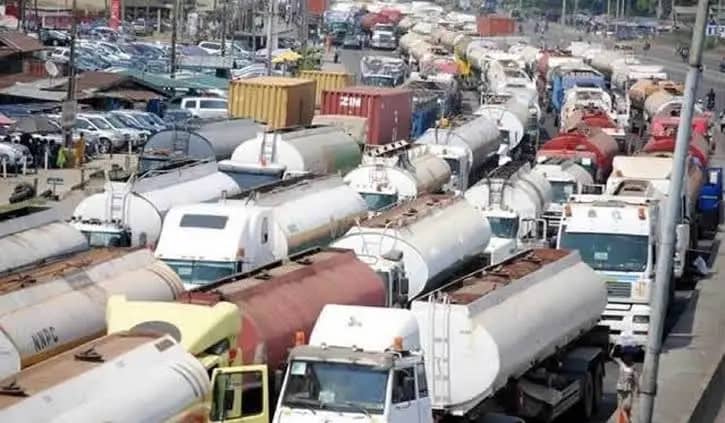 Afolabi noted that the news item is false and unfounded."
The NUPENG General Secretary noted that the motive of those behind the press statement was to create panic in the public space and cause artificial scarcity of petroleum products.
The Union further tasked security agencies to fish out those behind the News item which it noted was capable of creating social upheaval and security concerns.
The statement added that all the Petroleum Tanker Drivers are fully committed to the national services of effective and efficient distribution of Petroleum Products across the Country.
In another statement , the National Chairman of the PTD Branch of NUPENG, Comrade Augustine Egbon, also attributed the news item to those bent on creating panic in the supply chain of Petroleum Products distribution in the Country.
The PTD- NUPENG National Chairman maintained that there is no division within its rank and there was no need for any form of protests
Editor: Paul Akhagbemhe