Lagos, Nigeria – In the dynamic and ever-evolving world of marketing, exceptional individuals who consistently push the boundaries of innovation and creativity stand out. Oke Umurhohwo, the Marketing Manager (West Africa) for itel Mobile, has garnered significant recognition for his outstanding contributions to the industry. Recently, he was bestowed with the prestigious title of "Most Innovative Marketing Manager of the Year" at the Titans of Tech Africa Awards, held at the Oriental Hotel, Lagos.
For the past eight years, Oke Umurhohwo has been at the forefront of itel Mobile's marketing efforts, steering the ship as the Marketing Manager (West Africa). His role is pivotal to the success of the brand across the region, and he has proven to be an instrumental asset in driving the company's growth and market positioning.
As the Marketing Manager (West Africa), Oke Umurhohwo oversees and manages both Above-the-Line (ATL) and Below-the-Line (BTL) teams throughout the West Africa region. This responsibility involves harmonizing their efforts to create cohesive and impactful marketing campaigns that resonate with consumers.
Additionally, Oke is responsible for managing marketing vendors, agencies, and partner relationships, including relevant contracts. His adept handling of these partnerships ensures seamless execution of marketing strategies and enables itel Mobile to maximize its reach and impact across the market.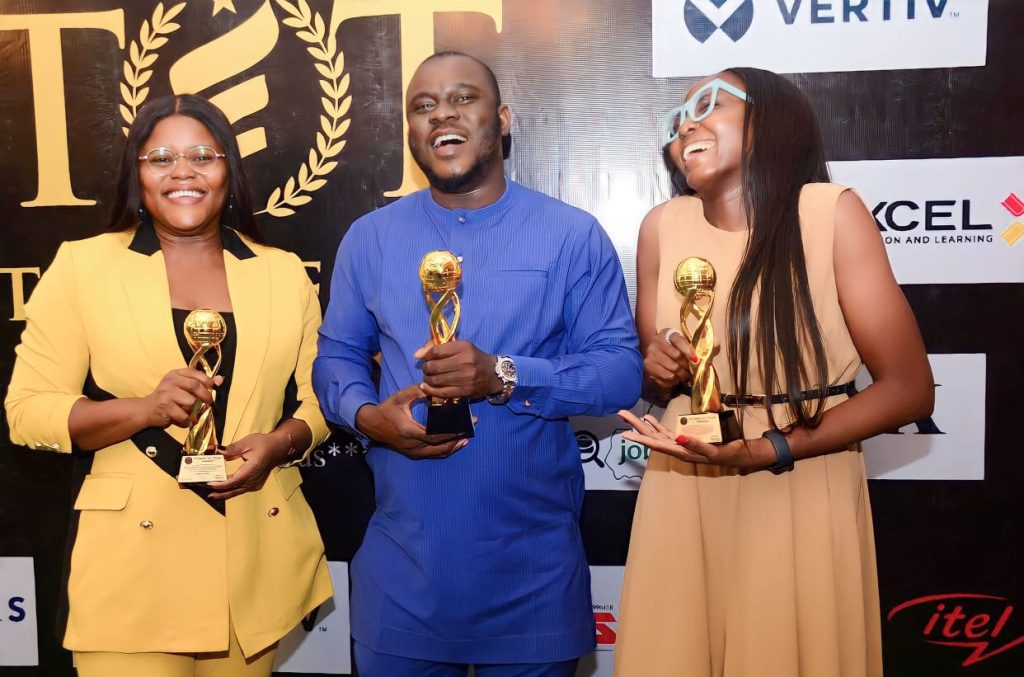 One of Oke Umurhohwo's most significant achievements lies in his ability to execute the global marketing strategy for the local market across various channels. By employing a mix of ATL and BTL investments, he strategically builds brand awareness and drives direct sales transactions, elevating itel Mobile's market position and preference among consumers.
A visionary in the marketing arena, Oke collaborates with brand partners and managers to develop strategic marketing plans across all channels. This collaborative approach has proven fruitful in reaching new customers, fostering brand loyalty, and driving sustained growth in sales.
Undoubtedly, Oke Umurhohwo's dedication and ingenuity have significantly contributed to itel Mobile's success and prominence in the West Africa region. His ability to navigate the complexities of the market and consistently deliver impactful campaigns sets him apart as a true trailblazer in the marketing domain.
The Titans of Tech Africa Awards, renowned for celebrating Nigeria's tech industry's finest minds, has aptly recognized Oke Umurhohwo's remarkable achievements. His award as the "Most Innovative Marketing Manager of the Year" not only celebrates his individual prowess but also highlights the value of innovative marketing strategies in the digital era.
As the tech industry continues to evolve, visionaries like Oke Umurhohwo play a vital role in driving growth and shaping the future of marketing. With his expertise and commitment to excellence, he serves as an inspiration to aspiring marketers and a driving force behind itel Mobile's continued success in the West Africa region.