Members of the Association of Resident Doctors (ARD) at the Federal Medical Centre, Owo have begun a two weeks warning strike over shortage of personnel.
The doctors shut down services at the hospital after the association general meeting in Owo, Owo Local Government Area.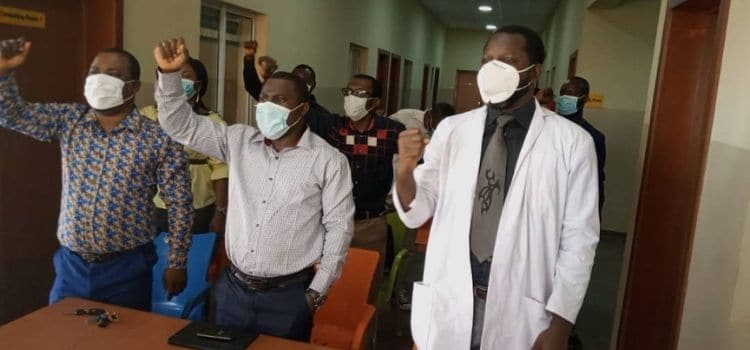 President of the Residents doctors at the FMC,Owo, Gideon Olaopa, said the strike action was inevitable as they were working 'under dire stressful conditions.'
Olaopa said there were only 80 resident doctors and health officers currently in the employment of the hospital, adding that no employment has been carried out in the hospital since 2018.
He said the hospital used to have about 300 doctors and house officers but that many of them have left the system.
Reacting to the development,the Public Relations Officer of the hospital, Olufunsho Ijanusi, confirmed the industrial but said the management of the hospital are on top of the situation.
He explained that there were lots of bureaucratic bottlenecks causing delay in the employment of more hands in the hospital but assured that the management would soon find lasting solutions to the challenge.
Editor: Omor Bazuaye