The police have arrested four suspected gun and ammunition runners in Benue State, North-Central Nigeria.
A statement by the State Police Public Relations Officer, Sewuese Anene says the suspects were in possession of 300 live ammunition.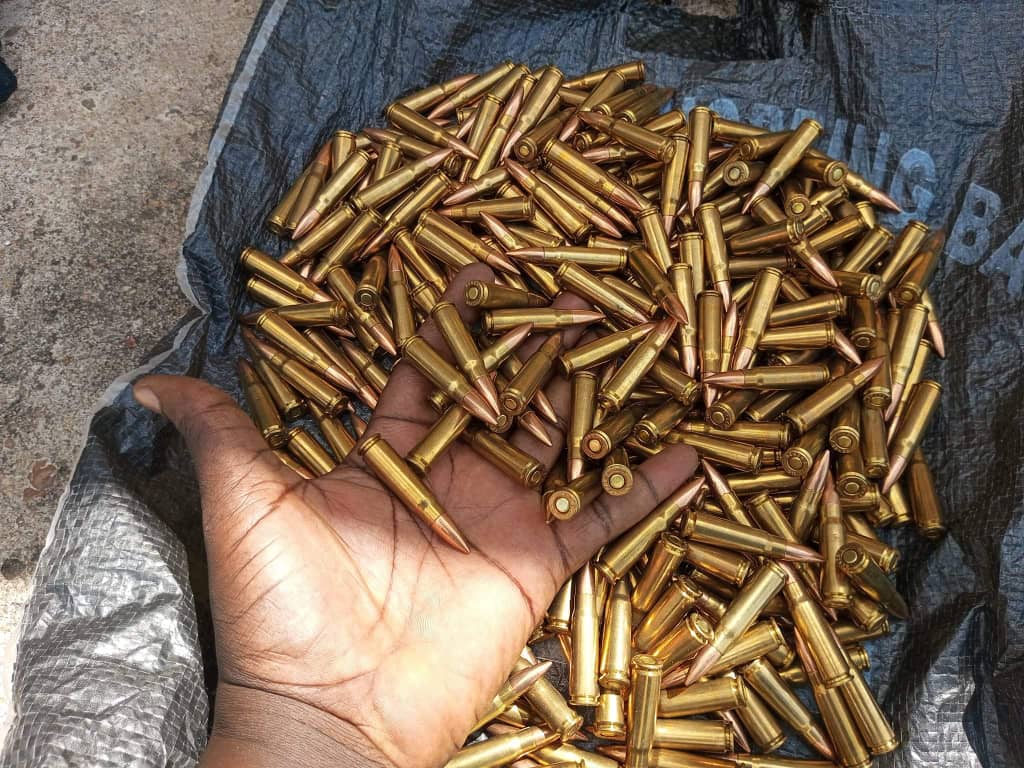 Policemen on stop and search at Dura Bridge in Ugbema, Buruku Local Government Area arrested one Terhile Iordye who was found with 180 live AK-47 ammunitions in a sack.
Further investigation however led to his confession which indicted the three other suspects namely Emmanuel Kuhwa, Ikyor Titus and Inas Moses who were in possession of additional 120 ammunitions.
Anene says an investigation is ongoing to unravel the source and intended destination. The police therefore want the good people of the State to assist the police with useful information about criminals trying to frustrate the efforts of the Command.
(Editor: Terverr Tyav)