The Kingdom of Spain has given a posthumous award to former Nigerian Ambassador to Spain, Ademola Seriki, who died late last year while serving as Nigerian envoy to the Kingdom.
The Civil Merit Award was delivered to the family of the deceased diplomat by the Spanish Foreign Minister, Jose Manuel Álvares in Abuja on Thursday.
Wife of the late envoy, Wosilat Seriki and his son, Wale Seriki received the award on behalf of the family.
The Spanish Minister was in Nigeria as part of efforts to deepen bilateral relations with Nigeria on issues of security, renewable energy, agriculture, maritime security, trade and investment.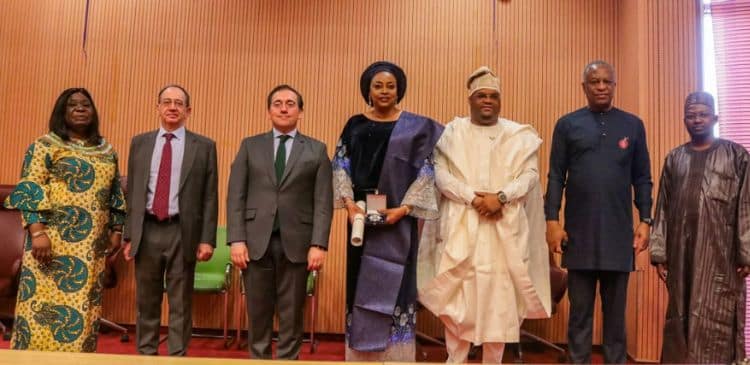 In his remarks during the ceremony, Nigeria's Minister of Foreign Affairs, Geoffrey Onyeama, said the late Seriki bagged the award in recognition of the enormous efforts made in strengthening the relationship between both countries.
(Editor : Ena Agbanoma)