As Nigeria joins the international community to mark the 2022 World Breastfeeding Week, available data on exclusive breastfeeding shows that Bauchi State in North-East Nigeria has achieved only 6% compliance across the 20 local government areas in over 25 communities.
This year's celebration which has as theme "Step up for breastfeeding, Educate and support" was observed in six LGAs of Bauchi State by the State Government, FACE-PaM and other development partners.
In Darazo LGA, out of the over 200 women who came out for the campaign, 99% is ignorant of exclusive breastfeeding.
To commemorate the week long celebration, the Bauchi State Government in a joint campaign with development partners, met in the state capital under the chairmanship of the wife of the Governor, Aisha Bala to mark the day.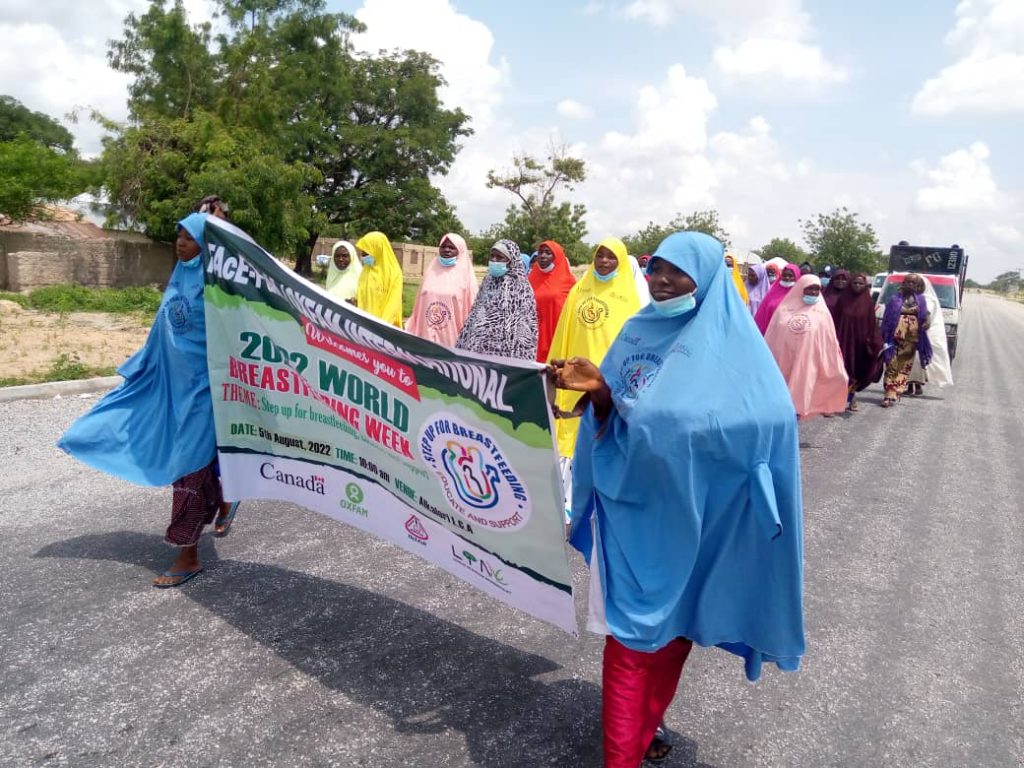 Also read: Enhancing Oxygen system: Bauchi gets 51 Gas cylinders
Executive Chairman of the Bauchi State Primary Health Care Development Agency, Dr. Rilwanu Mohammed while enumerating the benefits of exclusive breastfeeding to both the mother and her child acknowledged that the level of compliance by breastfeeding mothers is low.
The Governor's wife rewarded the mothers of three children who weighted 10.6kg, 12.5kg and 8.5 kg respectively for being on exclusive breastfeeding.
(Editor: Terverr Tyav)