Nigeria's decision to close its border with Niger Republic following the military coup in the former francophone West African country has resulted in huge losses for those involved in the shipment of food and other perishable consumer goods
Trucks and buses conveying goods have been held up at the border for days, piling up costs, disrupting supply chains, and delaying delivery deadlines.
Katsina state has 2 major border points with Niger Republic – Jibiya and Kongolam. The two locations are typically very busy, with the link roads filled with delivery trucks and buses carrying raw food items, grains, animals, and other consumer goods.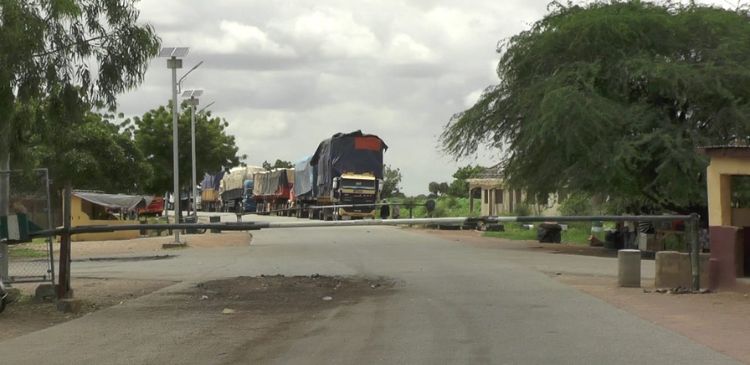 But the situation has not been the same since Nigeria decided to close its border with its neighbor.
Businesses around the border communities have largely been at a standstill, as trucks loaded with goods have been stuck at the borders for almost two weeks.
Foodstuffs like garri, beans, wheat, tiger nuts, and dates are loaded in trucks. But it's been an endless wait for the drivers and owners of the goods. They cannot drive out of Nigeria, neither can they gain entry into Niger Republic, even when the destination country is just literally in plain sight.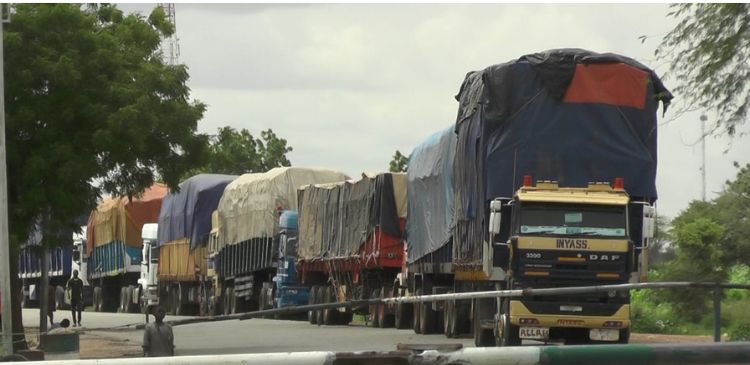 Abubakar Alhaji is a dealer in foodstuffs and chairman of the grain sellers living in the Jibiya border area. He says the situation has resulted in a spike in the prices of grains.
According to him, a bag of maize now goes for N48,000, beans N46,000, while a bag of rice now sells for N38,000.
The chairman of the bus drivers and transport association Hamza Lawal says drivers and truckers are piling up losses.
Automobile engineers along the border areas are also not spared the effect of the border lockdown
Another businessman, Yahaya Isah
who has been engaging in imports and exports to Niger Republic and Benin Republic for over 15 years, the border closure will disrupt the supply chain in the affected countries.
Many young men make a living off delivery trucks. Abdunaser Yusuf, Ismail Abdullahi, and Badamasi Muhammed are truck boys who are paid to load up trucks, accompany them to their destination, and help in evacuating goods from the trucks. They tell ait.live that they have spent all their savings and are now as static as their truck is.
They are all hoping the political situation is resolved as soon as possible to enable them to go back to their normal business lives.
(Editor : Ena Agbanoma)