A 44-year-old Nigerian medical doctor with extensive experience supporting countries across the globe in tackling the world's biggest infectious diseases, Obinna Onyekwena, has been appointed Deputy Director, of Infectious Disease Advocacy at the Bill and Melinda Gates Foundation in Seattle, Washington.
In his new role, Obinna will be responsible for leading the foundation's strategies and portfolio of investments for increasing political commitment, resourcing, and implementation of HIV, Tuberculosis, Malaria, the Neglected Tropical Diseases, and The Global Fund to fight AIDS, Tuberculosis and Malaria.
Obinna earned his medical degree from the University of Nigeria, Nsukka, and an MSc in Public Health from the London School of Hygiene and Tropical Medicine, the United Kingdom.
Prior to his appointment, Obinna had an outstanding 10-year career at The Global Fund to Fight AIDS, TB, and Malaria where he supported the strengthening of national responses to three of the world's deadliest infectious diseases, HIV, Tuberculosis, and Malaria – and managed investments that successfully scaled up innovation in the delivery of HIV services across Africa and Asia.
Announcing his appointment on his social media handle on Sunday, the Nigerian medical doctor said: "Friends and colleagues, I'm thrilled to share that I will be joining the Bill and Melinda Gates Foundation as their new Deputy Director, Infectious Disease Advocacy, based in Seattle, Washington.
According to his resume, the award-winning Obinna has a track record of outstanding work and corporate awards, leading initiatives that have resulted in evidence-based policy and impactful interventions, including designing, resourcing, and managing catalytic investments that have delivered outsized value or return on investment on outcomes for people living with HIV.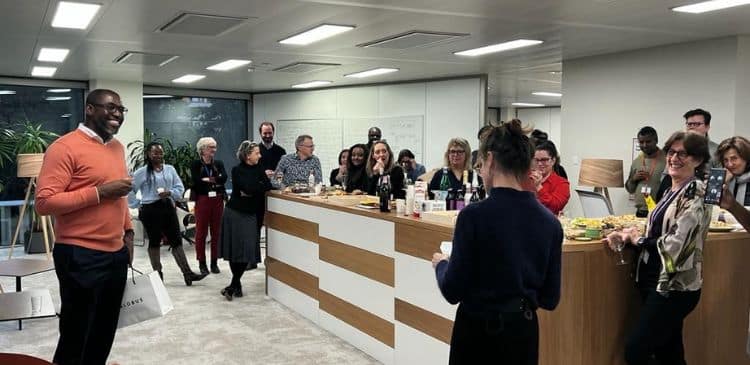 Compelling record of leading and supervising disparate teams including direct reports, internal workgroups, and external donor and technical partners, enhancing skills, supporting the timely and quality execution of tasks in addressing systemic issues, and with a laser focus on delivering results.
Also, Obinna is said to be grounded with a deep understanding of United Nations Sustainable Development Goals (SDGs), particularly SDG3, and a subject matter expert with well-established relationships in the global health technical, policy, and donor space, particularly related to HIV, TB, Malaria, and Sexual and Reproductive Health.
Earlier in his career, Obinna was the Associate Director, Monitoring and Evaluation at FHI360 Nigeria's country office where he played a major role in the advancement of national policies and scale-up of Nigeria's HIV, TB, and Malaria programs and led studies to understand services and systems for Maternal and Child Health in Northern Nigeria.
The Bill and Melinda Gates Foundation is an American private foundation founded in 2000 by Microsoft co-founder Bill Gates and his wife, Melinda French Gates. Its total assets of nearly US $55 billion (as of year-end 2021) make the Gates Foundation the largest private philanthropy in the world.
(Editor: Nkoli Omhoudu)