President Bola Tinubu, and German Chancellor Olaf Scholz are in advance talks on electricity power production, transmission and distribution as well as Nigeria upgrading the rail system.
The two leaders agreed to resolve administrative and financial hurdles brought about by governance problems emanating from prior administration in the sector before proceeding.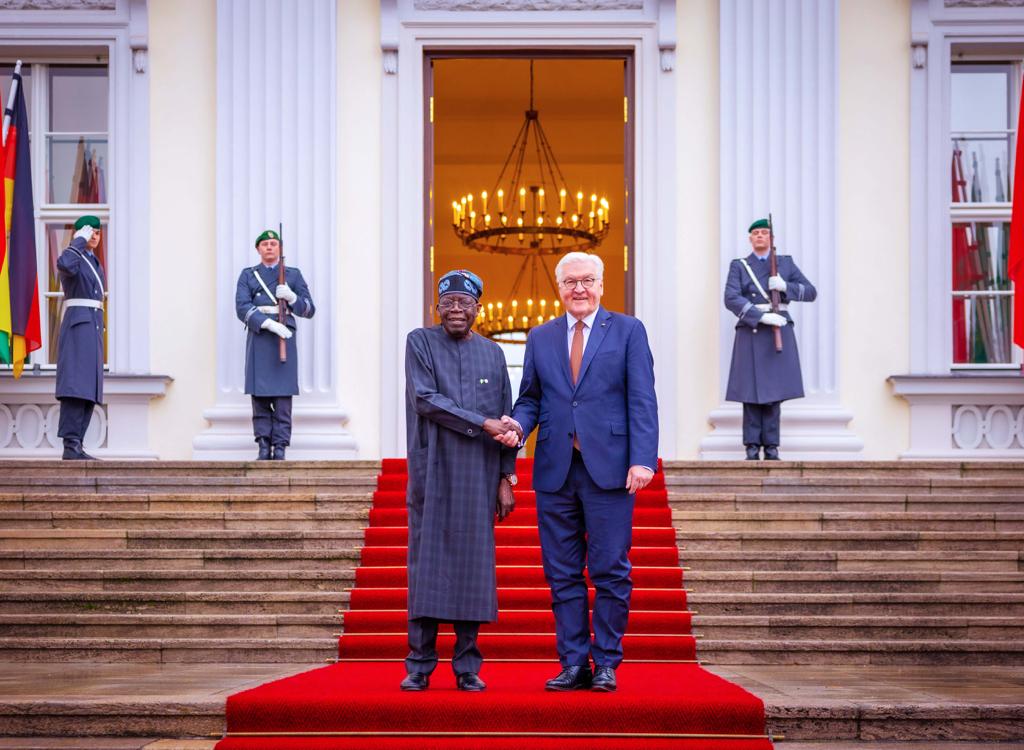 President Tinubu drew the attention of the German leader to the need for his business community to focus their attention on value-additive processing in Nigerian solid minerals, agricultural goods, automobile production, and other job-creating sub-sectors of the economy.
The two leaders of the largest economies in Africa and Europe, respectively, agreed to deepen collaboration on the utilization of advanced biometric systems and border control technology to check irregular migration, even as the two leaders agreed that investments in labour-intensive industries will go a long way toward resolving the root causes of the problem.The two met at sidelines of the G20 Compact with Africa Economic Conference on Monday.
Editor: Paul Akhagbemhe