Twitter joins Facebook and Instagram to permanently suspend the personal account of outgoing United States President Donald Trump. Twitter says its action is "due to the risk of further incitement of violence".
Twitter has made reference to how plans for a planned January 17 armed protests are circulating because Trump supporters interpret his most recent tweets as supporting their action. Recall the violent invasion of Capitol Hill by his supporters to disrupt proceedings in the U.S Senate and House of Representatives.
Trump can no longer access his account that has 88.7 million followers with his tweets and profile picture deleted.
Also Read: Twitter verifies handles of leading #EndSARS protesters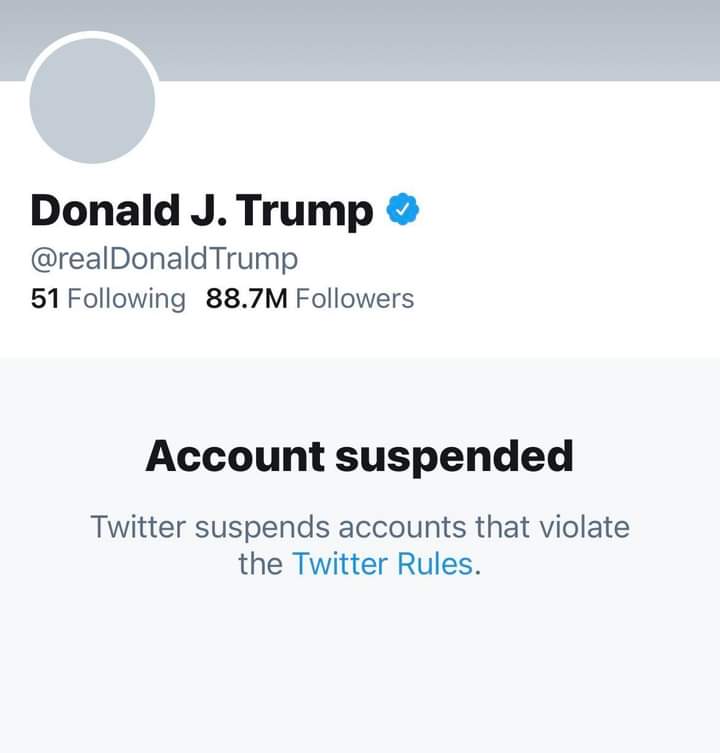 Institutional accounts like @POTUS and @WhiteHouse are however still active and he can use them for official purposes.
(Editor: Terverr Tyav)