Bayelsa State Governor, Senator Douye Diri, has called on citizens and residents of the state to take advantage of the ongoing COVID-19 vaccination exercise and get inoculated against the virus.
Governor Diri made the call on Wednesday after he received the Oxford Astra-Zeneca vaccine first jab inside the Executive Chamber of the Government House, Yenagoa.
The 28th edition of the weekly Bayelsa state Executive Council meeting began with Governor Diri receiving his first jab of the Oxford Astra-Zeneca, followed by other government functionaries, government house staff, and media correspondents.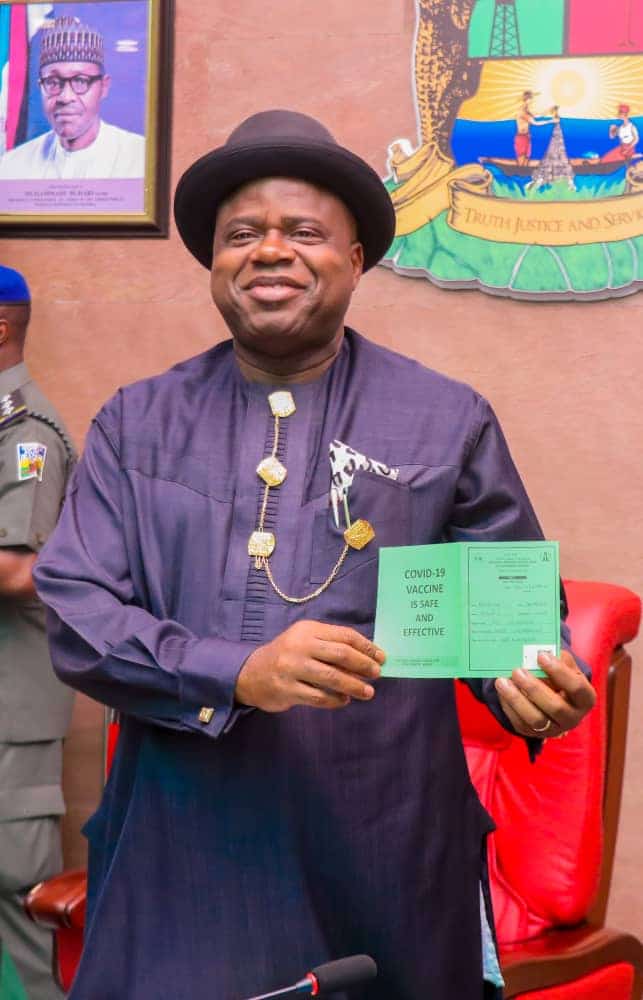 Also at the council meeting, a boundary committee was set up to reclaim all landed property belonging to the state which is said to be depriving the Bayelsa about one billion naira monthly revenue.
The committee is also expected to liaise with relevant agencies responsible for boundary adjustment to ensuring all disputed areas are settled amicably.