Assorted sophisticated rifles and numerous ammunition have been surrendered by three repentant bandits in Zamfara State.
This came on the heels of a peace deal to end insecurity in the State and in Nigeria.
Zamfara State has been the epicenter of banditry in Nigeria.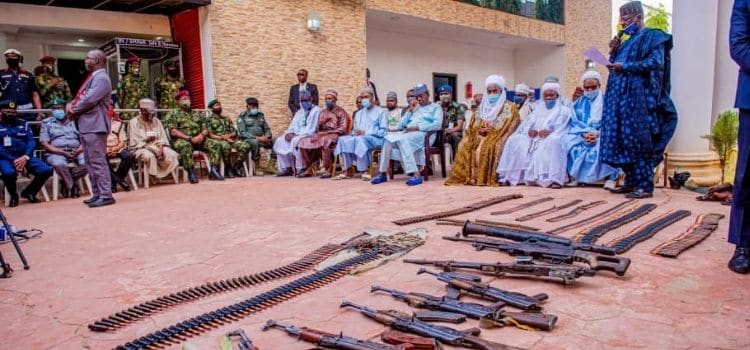 The three bandits were led by Mohammed Sani, the son of a bandit leader, Buhari Daji, who was said to have been killed by security operatives a few years ago.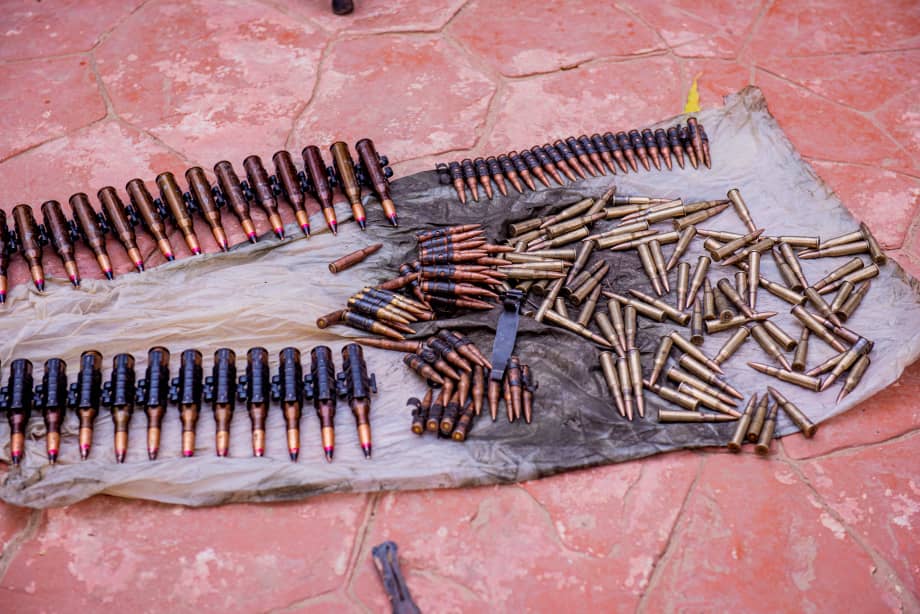 Zamfara State Governor Bello Mohammed took time to highlight the importance of peaceful dialogue, in the amicable resolution of violent conflict, between two warring factions.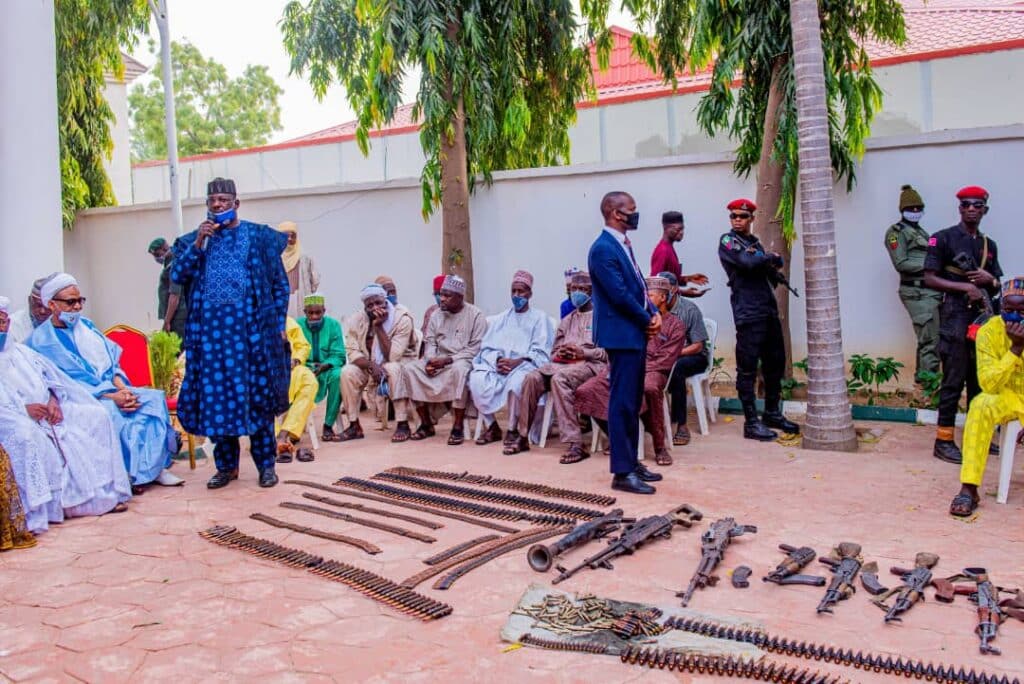 He said it is as a result of the peace dialogue that encouraged the bandits to come forward with the rifles to enable peace to prevail in the state.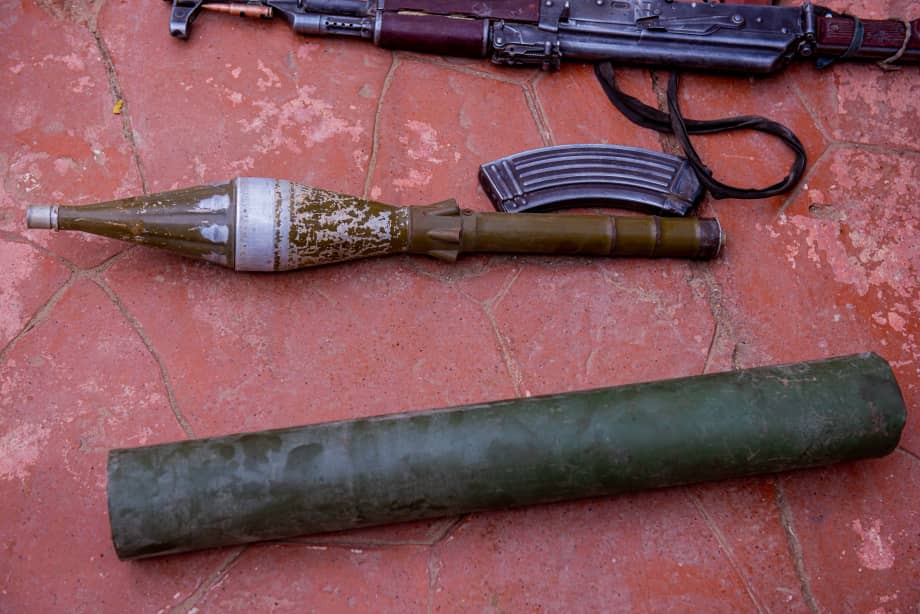 Governor Mohammed said disarming the bandits will eventually compel them embrace peace which is why his administration initiated the peace dialogue to help the bandits lay down their arms.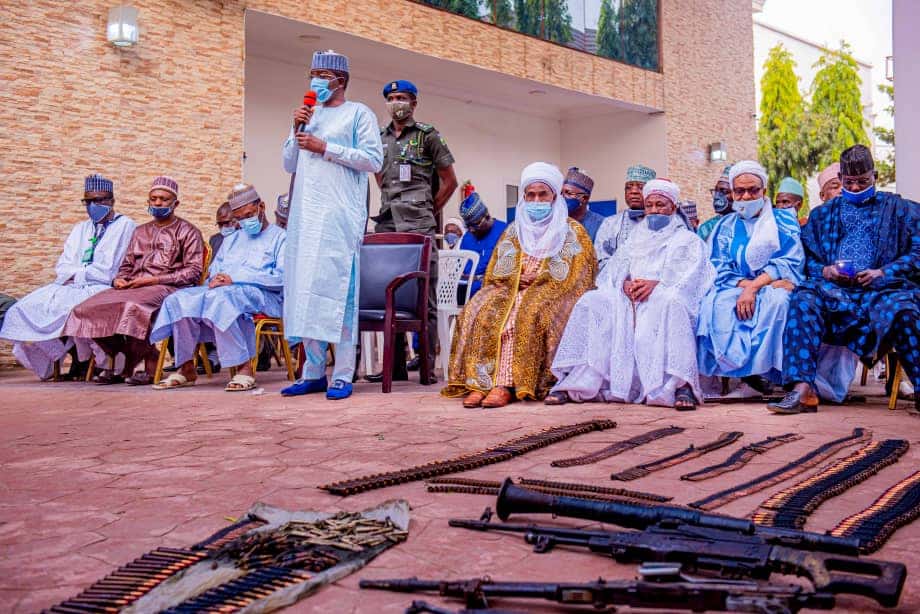 The Commissioners for Security and Home Affairs, Abubakar Dauran, and that of the Police, Abutu Yaro, appreciated the bandits for choosing to embrace peace, and called on the recalcitrant ones to follow suit for peace to reign in the State.
The Governor tasked religious leaders to continue to encourage the bandits with their sermons, to convince them to accept the ongoing peace process, and ensure that peace return to the troubled communities in Zamfara State.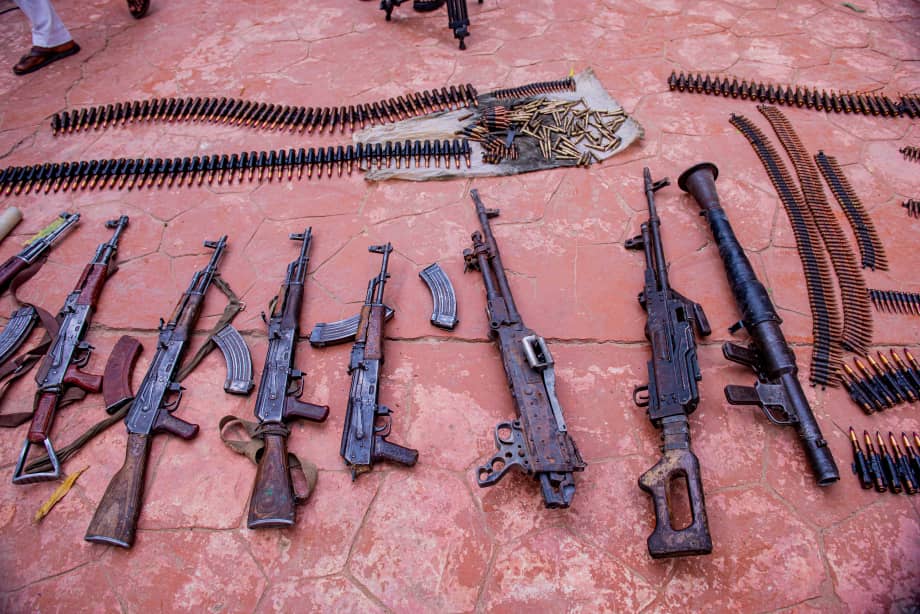 ( Editor: Omor Bazuaye)