The United States Ambassador to Nigeria, Mary Beth Leonard has reiterated the fact that the new visa restrictions by the President Donald Trump administration will not affect Nigerians working legitimately in America.
The Ambassador gave the assurance during a working visit to the Minister of Labour and Employment, Chris Ngige in Abuja, the Nigerian capital.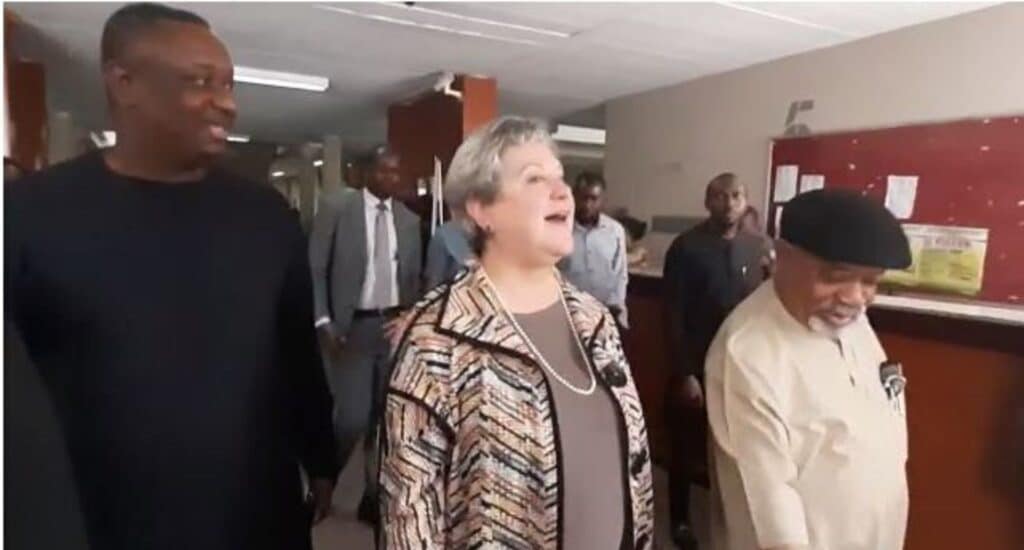 The Ambassador hinted on the US Government's commitment to strengthen bilateral agreements with Nigeria in the areas of international labour migration policy and child labour.
Read Also: Trump impeachment: Major blow for Democrats in witnesses battle
The Labour and Employment Minister, Chris Ngige on his part expressed worry that Nigeria has been left out in several technical assistance of the US Government to most developing countries of the world and called for a re-consideration by the Trump administration.
The Ambassador challenged Nigeria to open up the communication channels to follow up on all areas discussed at the meeting.